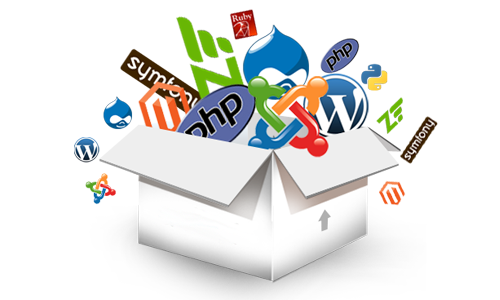 PHP is the choicest open source programming language for dynamic web applications today. Its superb compatibility with other technologies makes it the widely used programming language by PHP web developers and PHP programmers. Web designers and Web programmers can create interesting web applications and amazing websites using PHP technology and create a brilliant user experience for their website visitors. A very inexpensive and fun-to-use technology, PHP allows avid website developers to create engaging web applications and website designs for their clients.
WS9 is a PHP web development company from Serbia offering extensive services in PHP Web Development, PHP Web Application Development and PHP programming. We have a sizeable team of PHP experts, skilled in various open source technologies like Joomla, Drupal, WordPress, Magento and many more. WS9 offers you bespoke PHP development services for businesses of any nature and scale.
PHP Web Development Services offered by WS 9 include:
Website Design & Development
Social Networking / Dating Websites
Job Portals Development
Open Source CRM Software Development
Ecommerce Website Development
Custom Online Software Development
ERP Solutions
Custom Content Management Systems
Video Streaming Websites
WS9 has developed creative web applications across a variety of categories. A few of them are:
Enterprise Application Solutions
Online Auction / Bidding Sites
One to one / many to one Chat Applications
Job Portals
Classifieds Applications
Custom development
Secure Intranet Solutions for corporates
Custom Ecommerce Application Development
Online music listening & selling site
You can also Hire PHP developer / PHP programmer from WS9 and have a desired dedicated developer, with the required skill sets and expertise, to exclusively work on your projects. Hire PHP developer / Hire PHP development team is a business model that allows you to be virtually present during the development process. You can relax at your own premises and monitor the progress of your project remotely.
Benefits of Hire PHP developer model of business are
Resource optimization
Cost optimization
Regular update on project development
Modifications possible during any stage of development
Dedicated resource ensure greater responsibility and focus
Monitoring the project gets easy
For any kind of PHP development services or to Hire PHP developer, contact us today. Alternatively, you can also send us an inquiry and we shall get back to you.
To know more about this customized service of Web Studio 9. Contact us, please click here